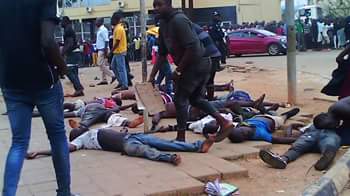 At least 17 people died and scores were injured in a stampede at an Angolan soccer match on Friday when hundreds of supporters stormed the stadium gates, a medical official said.

The crowd in the northern city of Uige pushed against barriers after failing to gain entry before the start of the match, state news agency Angop said.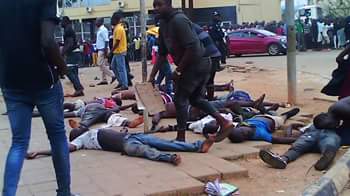 Many fell and were trampled, it said.

Ernesto Luis, director general of the local hospital, told Reuters people had suffocated in the crush.

"Some people had to walk on top of other people. There were 76 casualties, of whom 17 died," he said.

Angola's President has ordered an inquiry into the cause of a stampede at a football match.