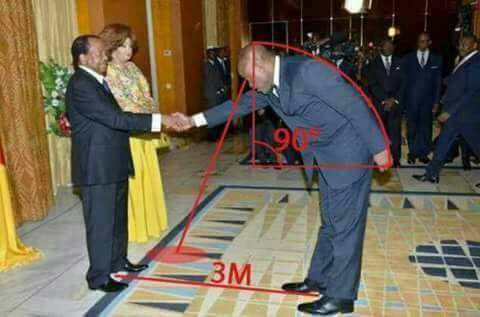 Cameroonians have been getting creative on social media to poke fun at Minister of Sports and Physical Education, Pierre Ismael Bidoung Mpkatt who greeted President Paul Biya with a bow so deep that it almost looked like a yoga pose.
The photo above show Bidoung in action, to which one Twitter user has added some geometric signposts to help illustrate the angle.
Cameroonians have now started the #
Bidoungmpkattchallenge currently trending on
social media to mock the minister for his pose. See very funny poses after the cut...